The Different Types of Cordless Vacuum Cleaners
On

May 9, 2017
In Guides
With

No Comments
Welcome to our cordless vacuum cleaners website. Here you will find out about the different types of cordless vacuum cleaners and get in touch with suppliers of this type of household equipment to make it easier and more pleasant for you to clean your home.
With an ever increasing range of units available and ever evolving technology allowing greater suction and more efficient cleaning, your choice may become more difficult but there will always be help.
What are the benefits of cordless vacuum cleaners?
You have the freedom to clean every part of your home without the worry of being near an electrical outlet.
You can take it into your car or any other vehicle.
It can be used outside, on your patio, in an outhouse.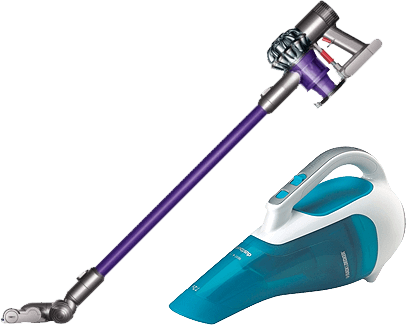 They are easy to just pick up and clean up when you're in a hurry. No more fussing about with cables and wires.
I've used cordless vacuum cleaners in the past that have just been pathetic. They seem to spew out more dust than they pick up and their suction has been minimal. Combined with running out of power almost instantly, they were never a real option.
Thankfully now, technology has caught up with imagination.
In modern cordless vacuum cleaners the options are many:
Multi-speed
Multi-directional suction nozzles
Proper and working filtration
Chargeable and have battery lives long enough for you to make a difference to that annoying mess.
Built-in light sources for when you need to clean dimly lit areas
Things you'll need to look for are wet/dry capabilities, battery power, bagless or not and all sorts of shapes, models and designs.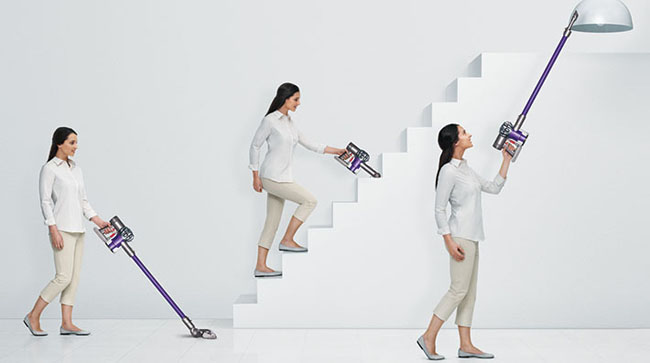 In the past you may have thought, 'well, I NEED a cordless vacuum cleaner, but they're not very good and let's face it, nobody knows much about them'. Now is a perfect time to do some research and see what's out there.
The choice is staggering and I have no doubt that you'll find something on this website that will interest you.
The Black and Decker Dusbuster
The Black and Decker Dusbuster was the first well-known cordless vacuum cleaner. Invented in 1979, the Black and Decker Dustbustersold over a million units in its first year.
30 years later, Black and Decker still use that brand name in its portable vacuum cleaner products.
In modern parlance, a Dustbuster is not specific to this item, but has become a name for all hand-held vacuum cleaners.
The differences in today's Black and Decker Dustbuster from those of the early 80′s are immense.
The top of the range unit now is equipped with 18 volts of power, has a 10 position pivoting nozzle to reach tight spots, along with an integrated extension piece to give 50% more reach. Its cyclonic action keeps the filter cleaner so that suction power is extended. Easy to clean technology so you won't be touching any dirt and 3 stage air filtration ensuring cleaner exhaust.
Smaller and more compact than previous models, the PHV1800 has a 40% larger capacity for dust and dirt collection.
"I bought this hand vac after Consumer Reports rated it as one of the best products for the year. I am so glad I did. Best vacuum product we have ever owned, hands down. Picks up anything with ease, and has a long lasting charge. I have three kids and I use this daily to pick up everything on our floor, including large pieces of food. It grabs everything. So easy to get in those crevices as well. LOVE LOVE LOVE this product, and I never write reviews. Trust me."
The Black and Decker Dustbuster may be old, but it has stood the test of time and come out on top.
You can discover best wet dry vacuum right here